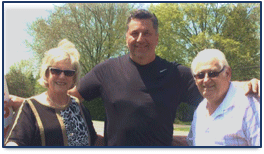 Brauer Homes has been constructing and renovating homes in the Prince Edward County, Belleville and the Quinte area for over 30 years.
The foundation for your new home starts with the confidence and trust you have in your builder. With Brauer Homes you will have a different level of confidence, a trust that runs throughout the design, quality and service that you expect when buying or building your new home.
Since the start, Brauer Homes has been building fine homes and a quality reputation, one customer at a time. Jamie Brauer still oversees and ensures that the principles and craftsmanship on which he founded the company are adhered to today, and every day, on every home. When the Brauer name is on your home, the quality is assured.
Brauer Homes is a registered Tarion Builder. "For over 40 years, Tarion has provided new home warranty protection to more than two million Ontario homes. We serve new home buyers and new home owners by ensuring that one of their life's biggest investments is protected."